MOL AGROCOM - Growth fascinates our company! Besides the best resources and products we have chosen to AppsforFarming our advice to improve. This is a strong improvement in efficiency for farmer and adviser.
CAV Agrotheek is a supplier of crop protection agents, fertilizers, (grass) seeds, bulbs and feed networks in the agricultural sector.Dit everything cultivation guidance and advice provided by our field staff through personal guidance.
Spuitmiddel.nl is een jong dynamisch bedrijf met vestigingen in Zeeland en Flevoland. Gewasbeschermingsmiddelen zijn bij veel agrarische bedrijven een enorme kostenpost. Spuitmiddel.nl verkoopt gewasbeschermingsmiddelen enkel voor professioneel gebruik. Hierbij richten wij ons met name op de volgende sectoren: akkerbouw, veeteelt, bloembollen en groenvoorziening.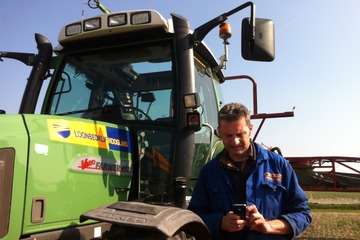 "AppsforFarming, the latest technology at your fingertips!"
Grower Gustaaf Hoogland used the GrowerApp the last few months. He has been involved in developing the app and has many practical input data. The GrowerApp is partly because of very practical and easy to use! Experience it yourself, you can download the GrowerApp for free!